Haybarn Glass
Gorgeous Art glass from the 1950s 60s 70s to today
Call: 01455 617220 - 07500 393722. / Email: haybarnglass@yahoo.co.uk

Visit our Online Store for amazing pieces and prices including
FREE SHIPPING!!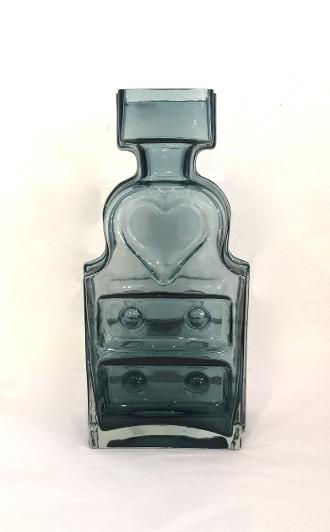 Above is a Riihimaki Piironki vase designed by Helena Tynell. Available now online and in the Hinckley Castle street store. Click the image below for details.
About Haybarn Glass
As glass collectors for many years we have built up quite a large collection of art glass. This website is for you to browse the collection and maybe purchase something which you fancy from the shop area.
Our galleries and shop are always growing so don't forget to pop back to see what other pieces have been added. Whether you are after, Whitefriars, Mdina, Orrefors, Kosta Boda, Riihimaki or Holmegaard this is the place to be.
Hope you enjoy our site and we look forward to hearing from you!
Post a comment and check out the Facebook Page.
Don't forget to tell your friends and like us on Twitter and Facebook.

All images and information on this site is subject to copyright and the property of Chris Woolman, www.HaybarnGlass.co.uk all rights reserved.